The Bitter Roots: Home



Welcome to The Bitter Roots Homepage.

All our music is available right here on our music page
Friday September 29th, 2023 4:20PM PDT
Jeff's solo album is out now!
Super Fun Cleanup Site the debut album from Steff Jetson is streaming now on all these platforms:
Apple Music
Spotify
Amazon
YouTube Music
Steff Jetson's Official New Homepage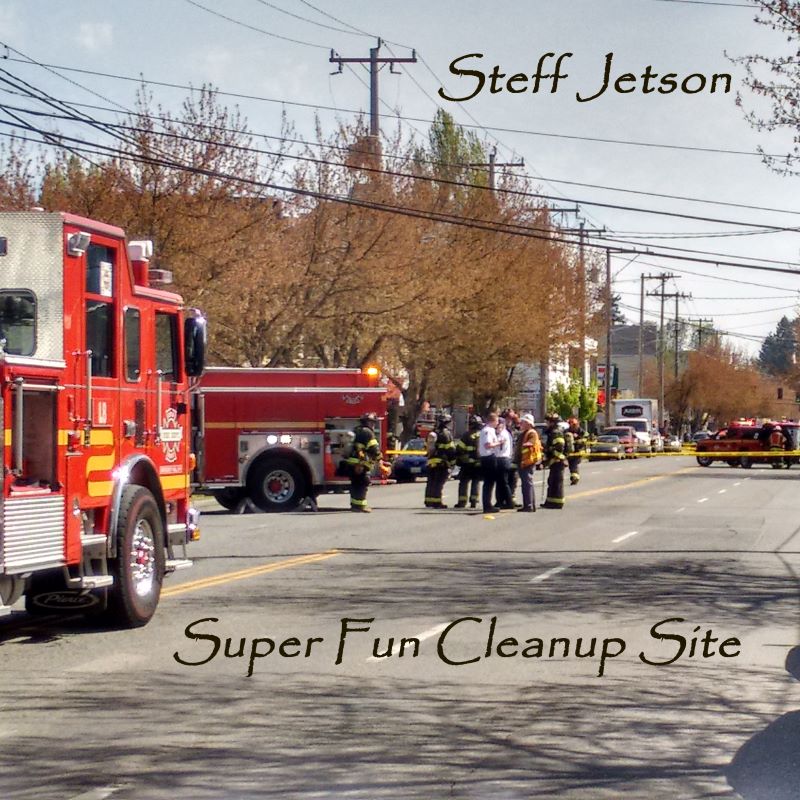 Tuesday August 8th, 2023 4:20PM PDT
This is a public service announcement
Uh Oh! Jeff Done Gone Solo!
Steff Jetson's Official New Homepage
Sunday September 29th, 2019 10:30AM PDT
TBRs Update
Hello TBRs fans across the interwebs, yes we have been on hiatus for awhile, but I can assure you we are once again back in the studio working on a new album for you all for a late 2020 release, we will keep you updated and maybe release a single with video in the spring - jeff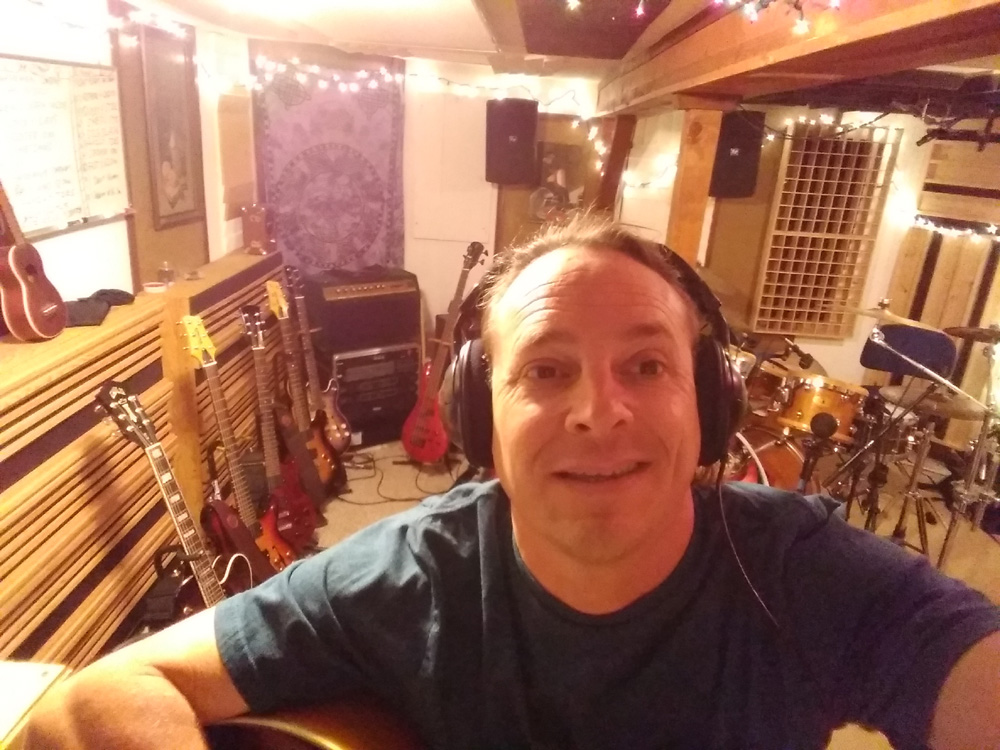 Thursday January 4th, 2018 4:20PM PDT
TBRs named KISW 99.9 Loud & Local Band of the Week for the 3rd time
We are delighted to announce we have been named Loud & Local band of the week from 99.9 KISW for the 3rd time. Big thanks to Kevin Diers, BJ and the whole crew, we are honored and delighted to once again be recognized for making quality rock n Roll
BJ & Migs L&L BAND OF THE WEEK: The Bitter Roots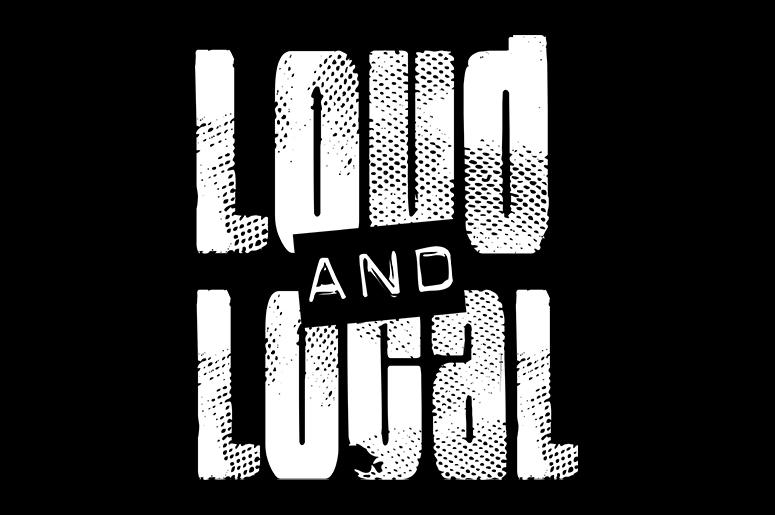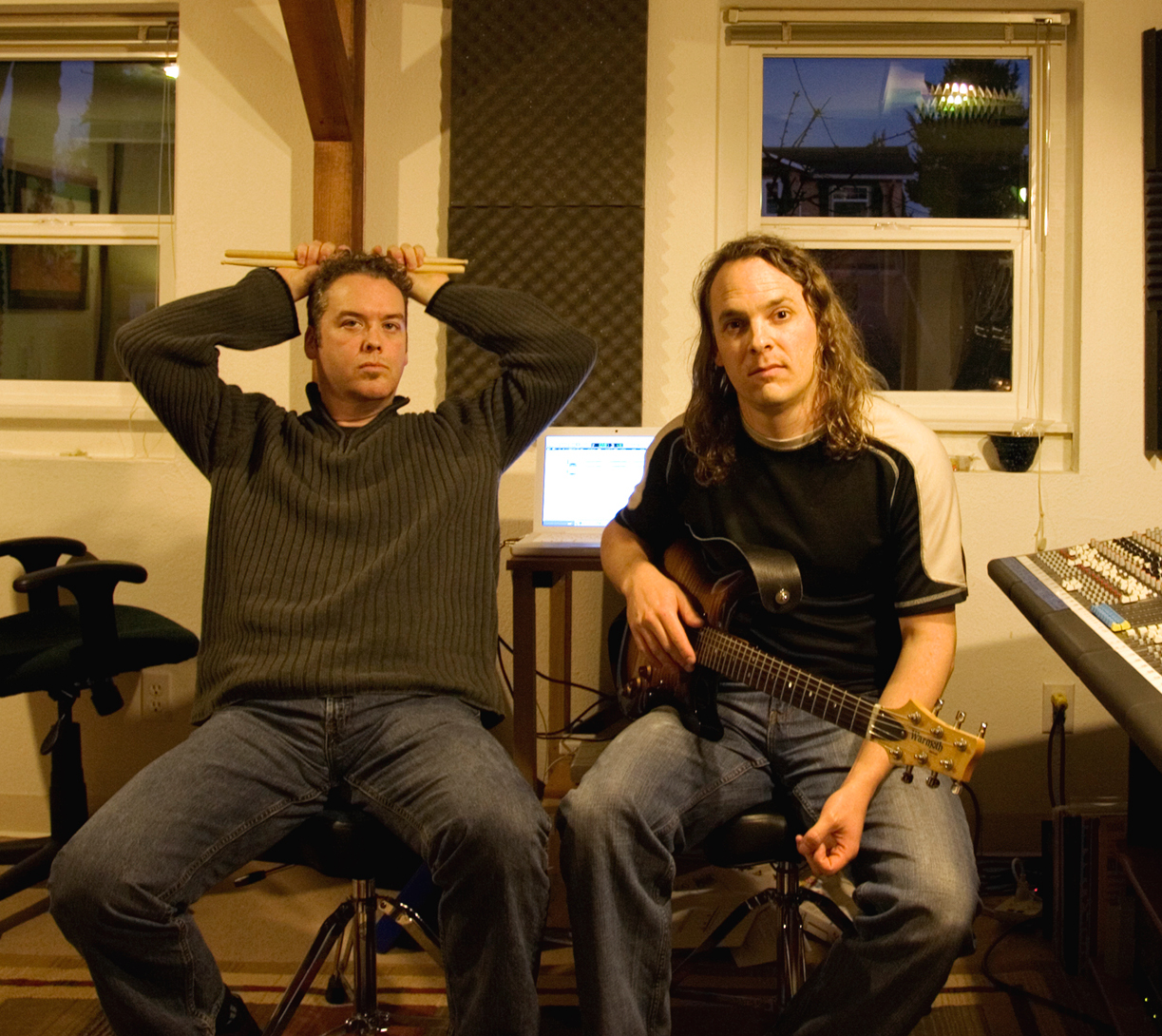 Saturday Dec. 30th, 2017 12:00PM PDT
Happy New Year
Happy New Year TBRs Fans! Look for new music and perhaps a few shows in the coming new year from us, meanwhile our still fresh new album is streaming right here right now!
Saturday Dec. 2nd, 2017 1:00PM PDT
FUCK THE GOP
I have been told a lot by various peoples over the years, that being political as a band is a music career limiting practice. Well, fuck that.

Dear GOP, After your little 'tax bill' stunt I would like to personally say, Fuck You. You are the enemy of the American People and we will not rest until you are all voted out of office and pushed to fringes of our once great society along with your heartless immoral and racist agenda.

We will fight you online. We will fight you in the courts. We will fight you in every state house in the nation. We will get all the old hippies back in the fucking streets if we have to. We are fired up and we are ready to roll.

You are going down!

Sincerely,

Jeff Stetson
The Bitter Roots
Seattle

p.s. The stupid asshole you elected President is a fucking traitor, and you should all be ashamed of your culpability in the matter.


Friday October 13th, 2017 12:00PM PDT
The Bitter Roots Waning Days Interview
Here is a great interview about the new record conducted by my old friend Yale, live now on the Tumblr blog. Get it while it is hot!
The Waning Days Interview
Saturday January 21st, 2017 6:00PM PDT
The Bitter Roots Granted Trademark Status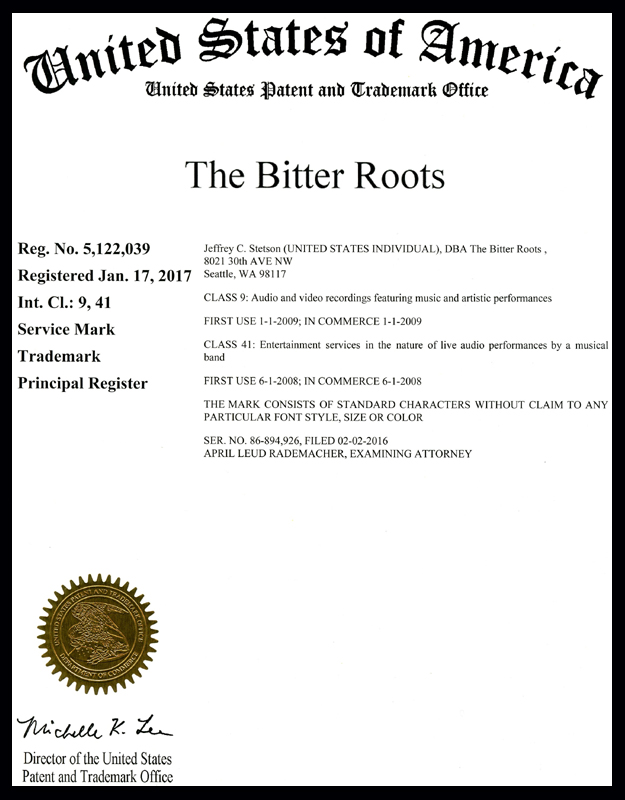 Tuesday September 20th, 2016 3:00PM PDT
New Recording News
We have 'Entered the Studio' to finish writing and to record our 5th album, tentatively titled... Which we hope to mix down in August 2017. We will be playing a few shows in early spring, check back for dates and places.
Tuesday September 13th, 2016 6:00PM PDT
Substation Seattle Show!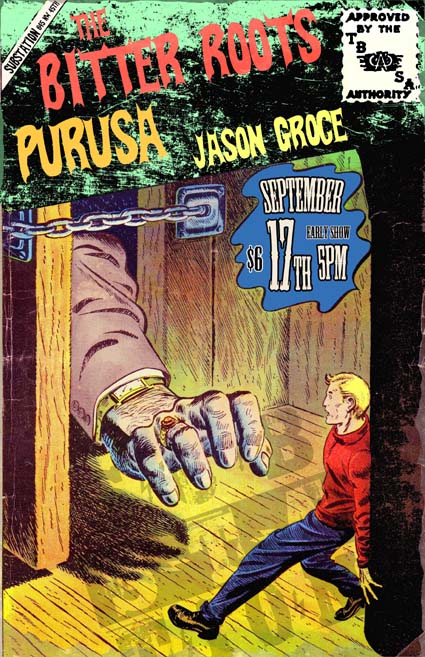 Sunday August 14th, 2016 10:00AM PDT
Live Alive in Oly!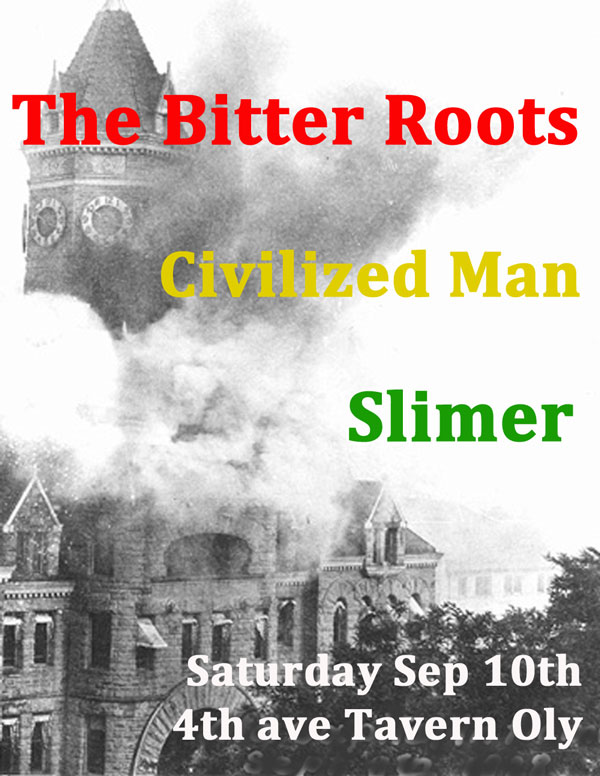 Tueesday August 2nd, 2016 4:20PM PDT
Fall Shows Anouncement
Saturday Sept. 10th - Olympia - 4th Ave Tavern (TBRs Set time is 11PM)
Saturday Sept. 17th - Seattle - Substation (early show starts at 6PM - TBRs set time is 7:45)
Come on down say hello, we are burning in some new songs for a new record that will out late next year.
Wedenesday June 15th, 2016 5:00PM PDT
TBRs NVF in the Press
Review of Noise Vibrations and Fumes on Modern Rock Review
The Bitter Roots are a Seattle-based group that has developed their own distinct brand of rock/pop as portrayed on their recent LP Noise, Vibrations and Fumes. Each track on this 11-song LP is a bit different from the last built upon strong, guitar-driven, rock-oriented sounds inspired by punk, metal, and garage rock, all accompanied by quirky, poetic lyrics.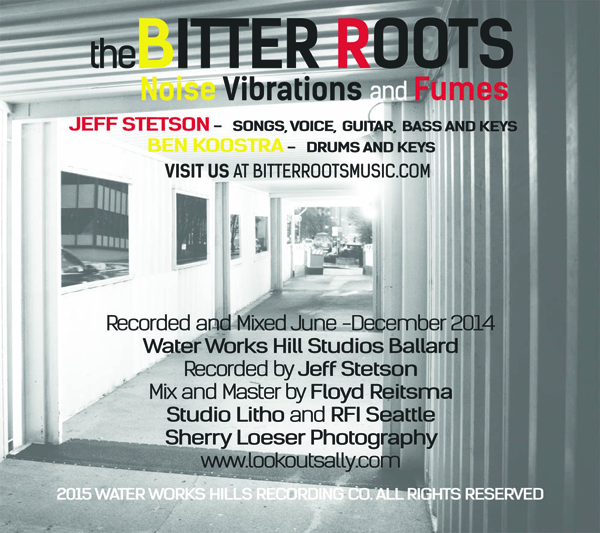 Saturday June 4th, 2016 9:00AM PDT
Saturday May 28th, 2016 12:00PM PDT
TBRs June Show Announcement
Hello Tacoma! Are you ready to Rock?

Friday June 24th
New Frontier Lounge
301 E 25th St
w/ Lo There and Red Planet Rebels
Thursday April 28th, 2016 9:00AM PDT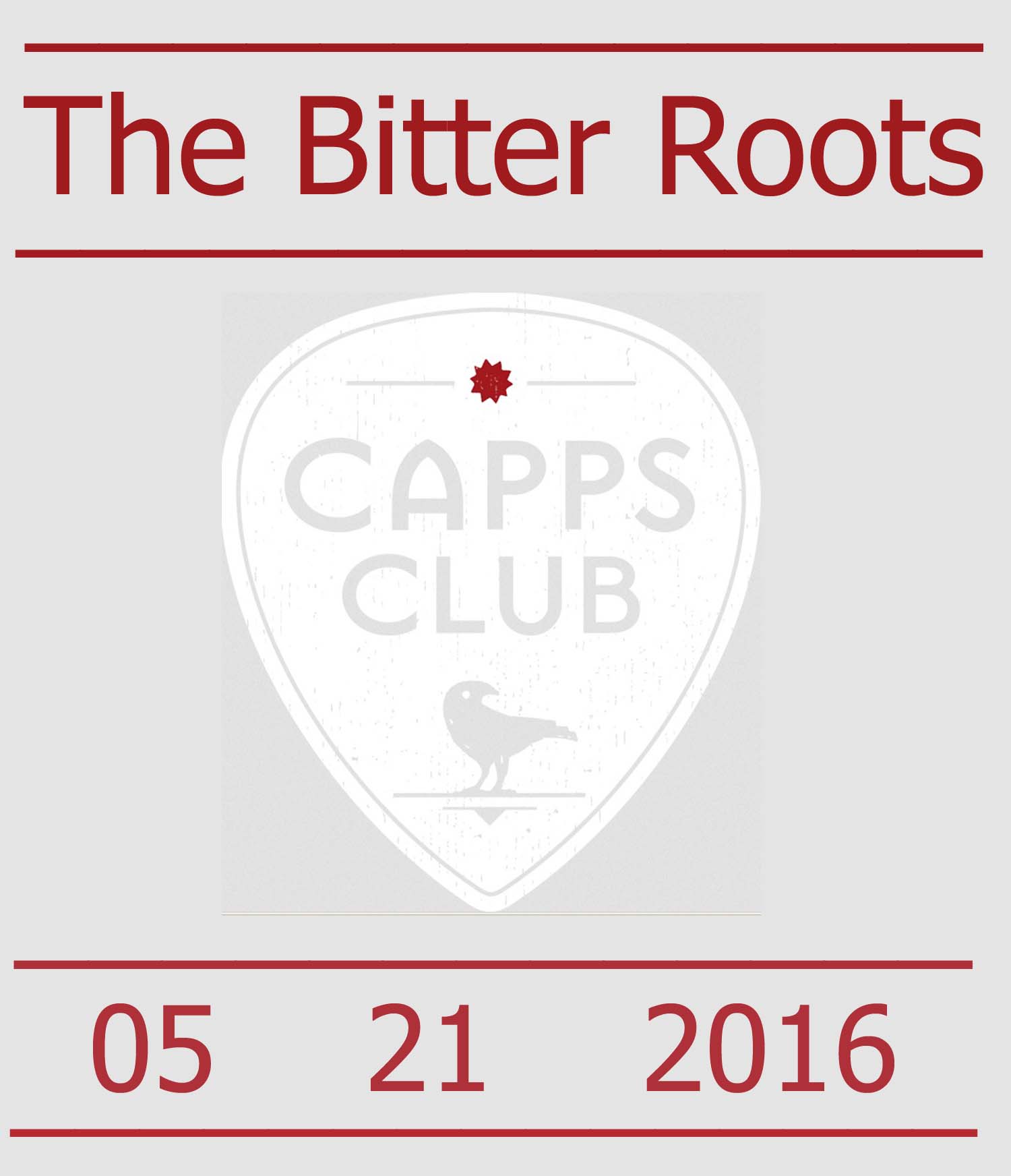 Monday April 25th, 2016 9:00AM PDT
TBRs Spring Show Announcement
Saturday, May 21st, 2016
Capps Club
7620 NE Bothell Way
Kenmore, WA 98028
http://www.cappsclub.com
More Details to come...
Monday January 11th, 2016 3:00PM PDT
RIP David Bowie, may you shine on forever our brightest of Stars.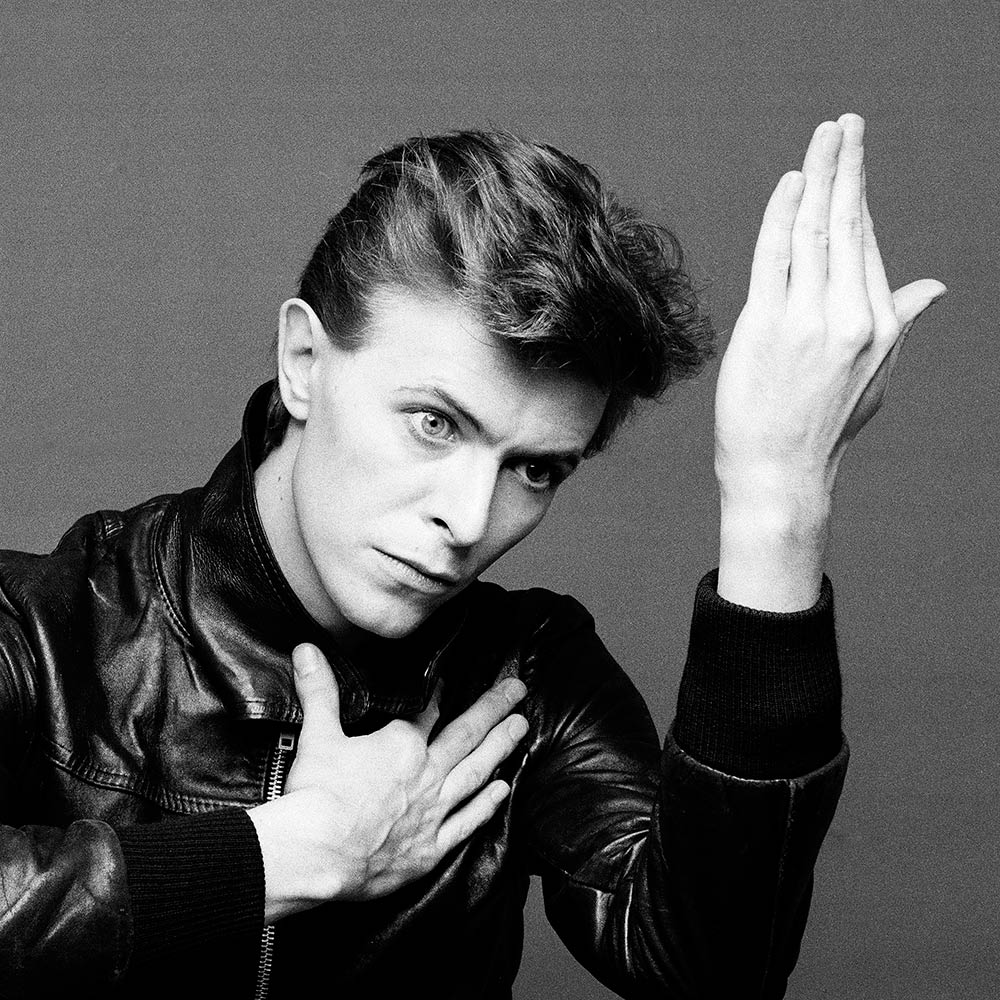 Monday November 16th, 2015 6:00PM PDT
Holiday Show! Playing a full 90 minute set. Jeff Ben and Greg. #TBRs.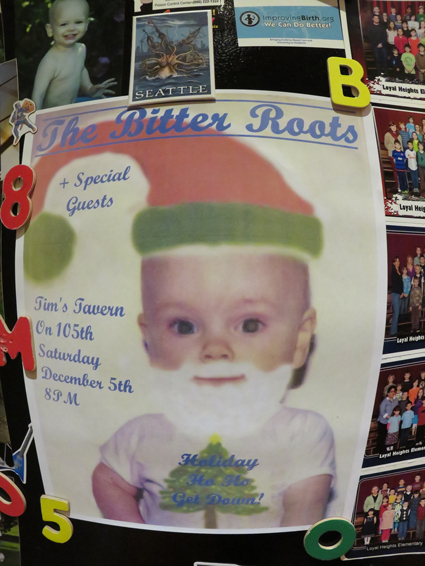 Saturday November 14th, 2015 10:00AM PDT
Free Peoples Stand United against terror.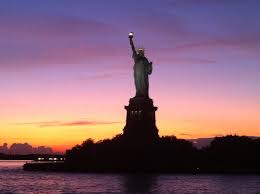 Wednesday September 23rd, 2015 2:00PM PDT
Holiday Show announced
Saturday, December 5th, 2015
TBRs Holiday Hoo Hah!
Tim's Tavern
602 N 105th St Seattle
http://www.timstavernseattle.com/
Friday July 18th, 2015 11:00AM PDT
We are Live at Substation Thursday September 10th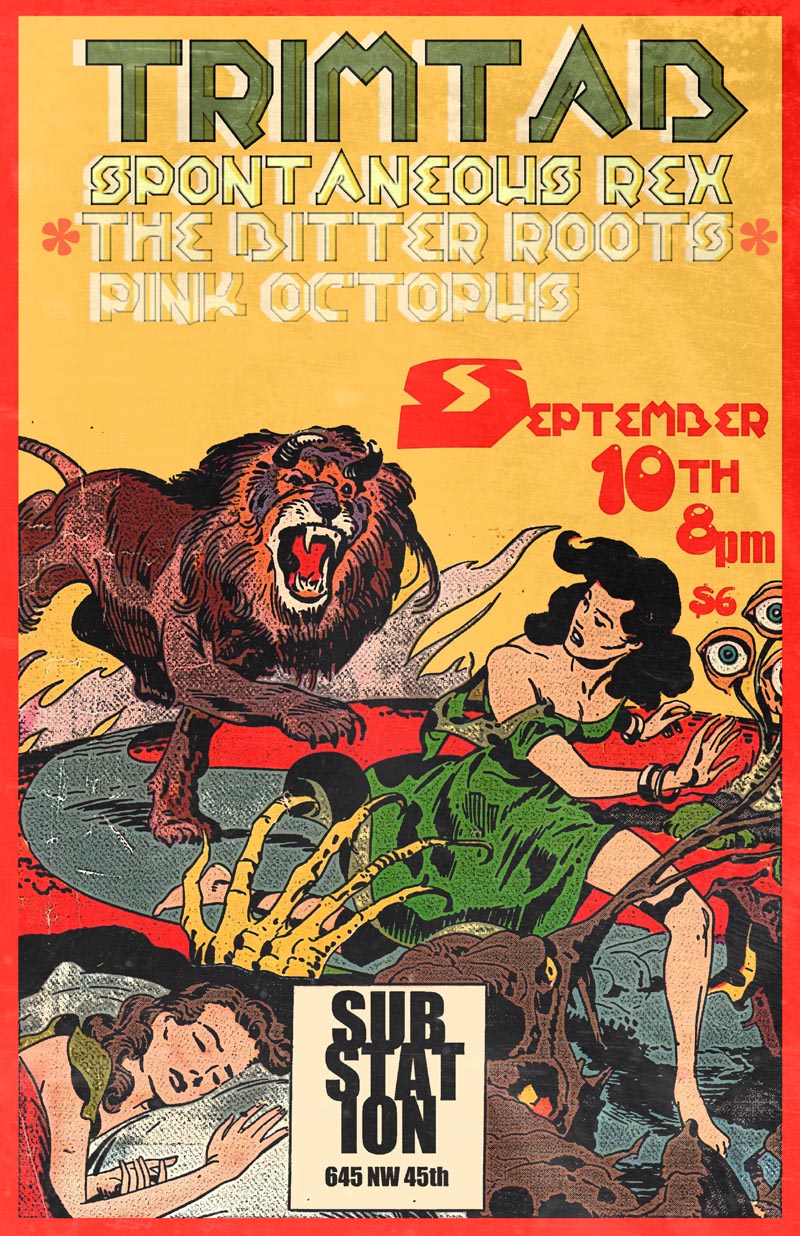 Friday June 5th, 2015 9:00AM PDT
We are Live at Tim's Tavern Friday June 26th - 602 N. 105th Seattle!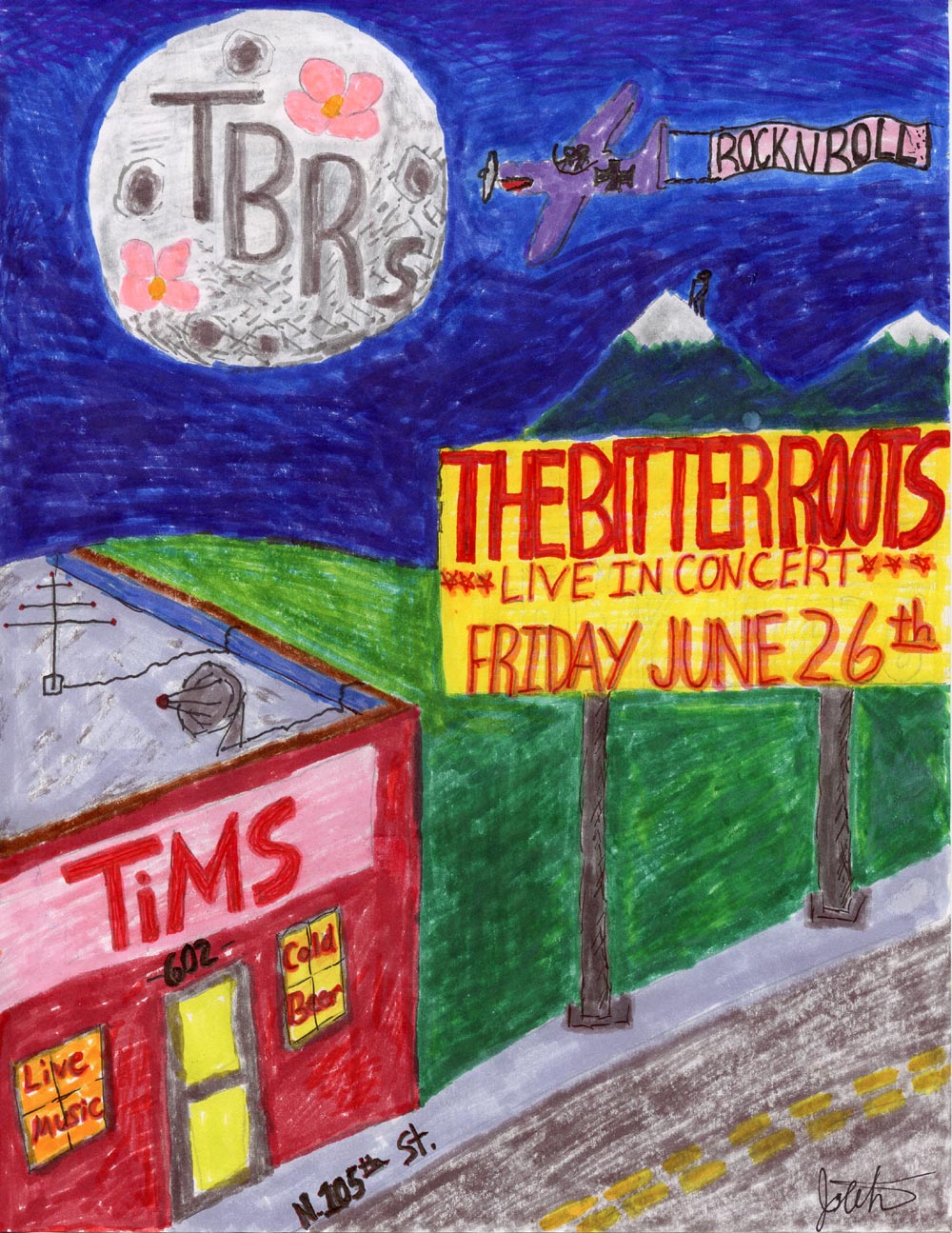 Thursday June 4th, 2015 2:00PM PDT
We remember June 4th 1989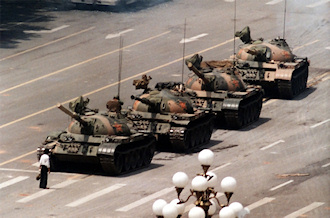 People tell me all the time I should not be so political, that I should not say things that may offend peoples sensibilities, that my outspoken nature has hurt my would be "music career", and to that I say: Bullshit.

Music is a force for positive change, and I will continue to speak out. In this case I will also note that web traffic from China and searches for "The Bitter Roots" on Baidu the Chinese google are consistently our largest foreign referral location to our home site Bitterrootsmusic.com, at volumes that are not trivial. We know we have Chinese fans, we stand with you, and we hope our music continues to inspire you to fight for your rights as human beings and citizens of the World.

Solidarity to you all!
Tuesday May 5th, 2015 8:30AM PDT
An Ode to artists who do what they do because they still love doing it, despite the critics, the naysayers, the fashionistas and the sycophants. Fly your flag and be proud, dream your dream and dream big.
Thursday April 2nd, 2015 9:00AM PDT
Just announced upcoming Live dates!
Saturday, May 9th, 2015
Jeff Solo Acoustic Set
TBASA's Acoustic Armageddon
Georgetown Music Store
6111 13th Ave S Seatte
Friday, June 26th, 2015
TBRs Full Band Set
Tim's Tavern
602 N 105th St Seattle
From left: Greg Thomsen, Ben Koostra and Jeff Stetson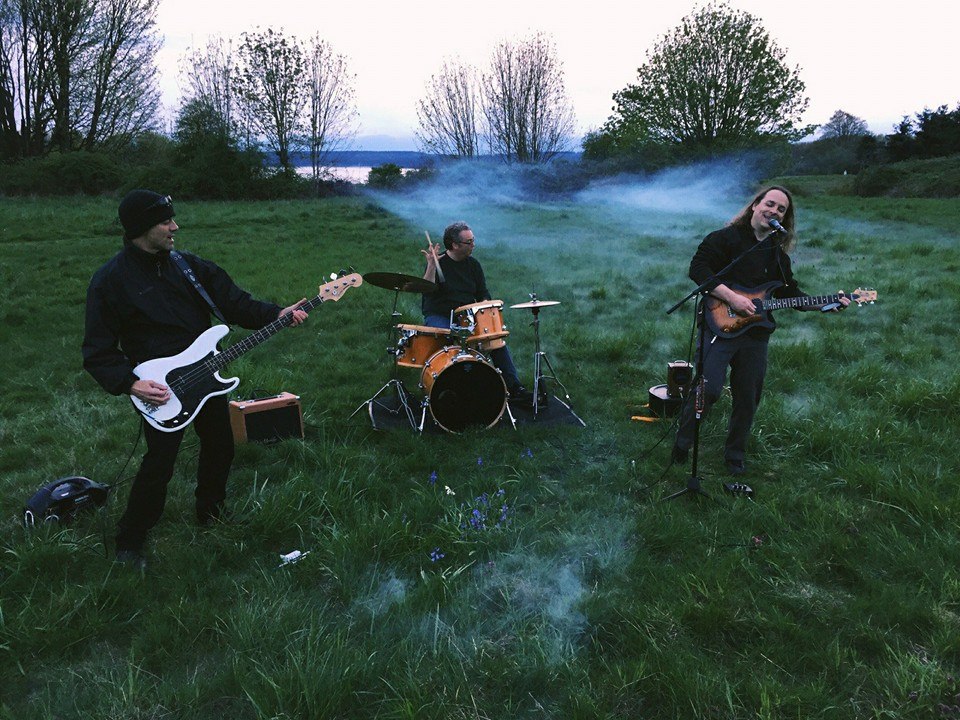 Photo by Griff J
Monday March 21st, 2015 9:00AM PDT
New album streaming in full right here!
Monday March 9th, 2015 7:00PM PDT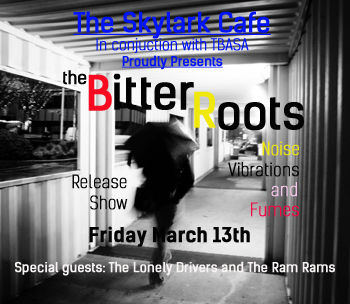 Wednesday January 28th, 2015 9:00PM PDT
A very big thank you to Jolene, BJ Shea and everyone at 99.9 KISW!
Tuesday January 27th, 2015 12:01AM PDT
Saturday, January 10th, 2014 10:00 AM PST
New Album Release Dates, Track List and Graphics!
We are proud to announce the release of our 4th album Noise Vibrations and Fumes by The Bitter Roots Soul NW Roots Rock Ballard Seattle. Keep a Look out for the story of the album on my album of the week Tumblr blog soon. 4-5 pediatricians and veterinarians agree, Jeff and Ben are back and Better than ever!
Fast and Slow the first single and video will be out Tuesday January 27th
Full album will be released Tuesday March 3rd
CD Release Show at the Skylark Seattle Friday the 13th of March
Keep checking back as we light it all up for you right here at Bitterrootsmusic.com
Artwork by Sherry Loeser at LookOutSally.com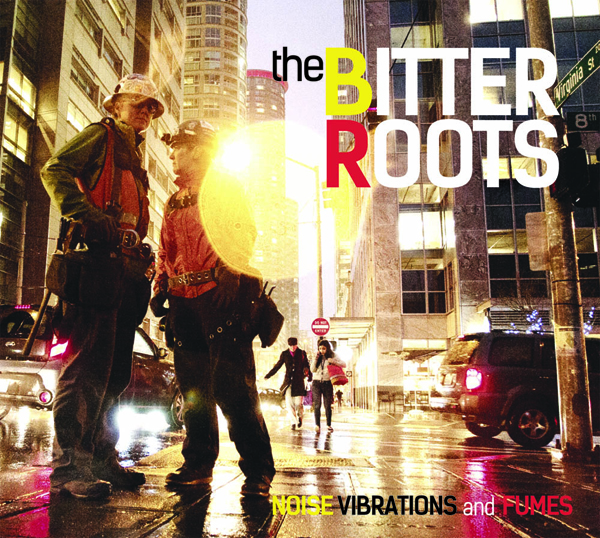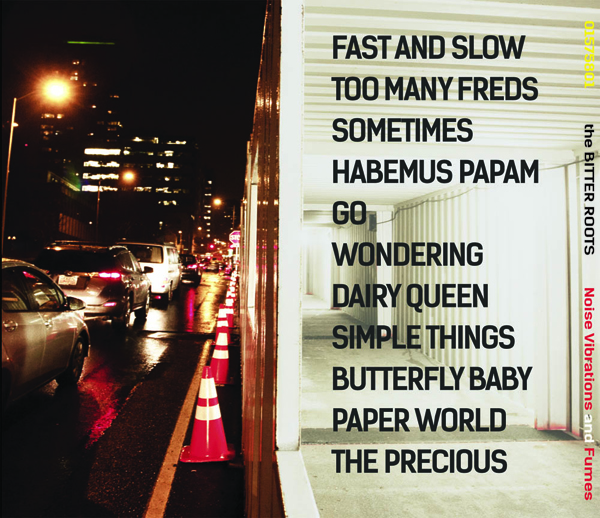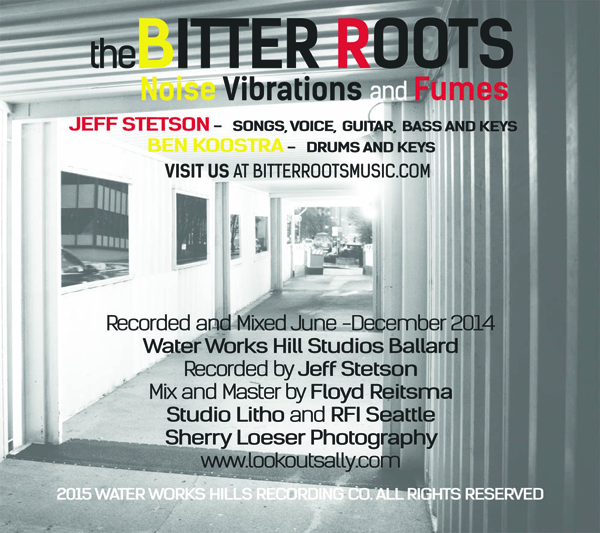 Wednesday, Deceber 17th, 2014 10:00 AM PST
Published writings
Hello,
In case you missed it, or did not know I have been publishing a fair bit of writing on Thought Catalog an online literary magazine out of Brooklyn.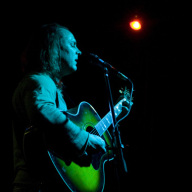 So, when the teasing and laughter would eventually die down, the inevitable question would arise: "Jeff, what DO you want to be when you grow up?"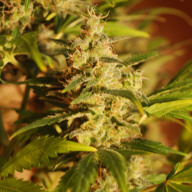 ...I have also been growing Marijuana for the last 25 years.
Monday, Deceber 1st, 2014 12:00 AM PST
New Album Update
Hello,
We have completed the filming for the first single off the new album with Griff J Filmmaker. The song is called Fast and Slow and will be released in late January.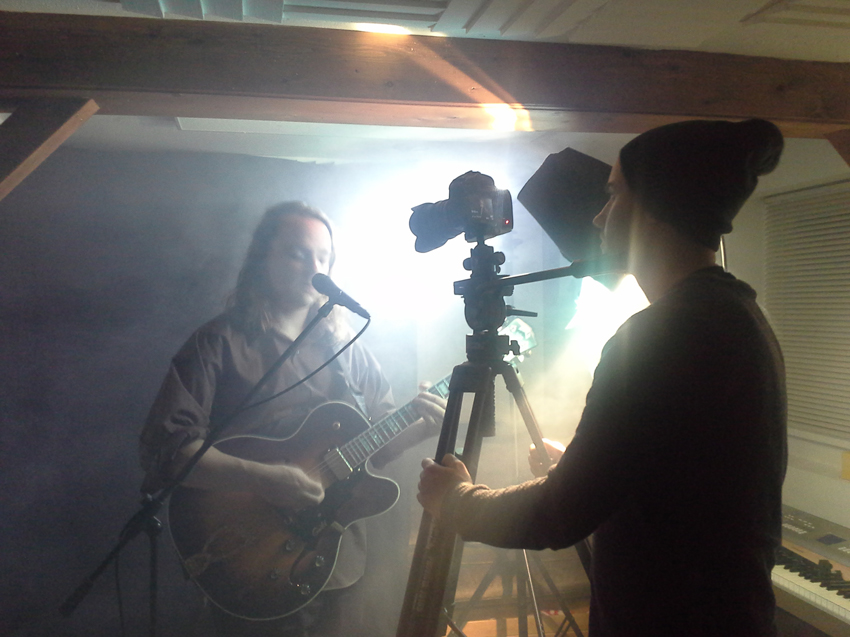 Monday, September 22nd, 2014 2:50 PM PST
New album news from the Studio
Greetings,
Here are a few pictures from the Studio. We are just about finished with the tracking for the new album. We have been working very hard all summer and we are very excited for everyone to hear the new tunes. The album is 11 songs, about 50 minutes long. Much diversity you will hear as we run the rock spectrum from hard and fast, to pretty bits and all point in between, I will be blogging in more detail on my Jeff's Album of the Week Tumblr blog about the inspiration and subject matter behind the album in the near future. We will be mixing the record with our friend Floyd at Studio Litho here in Seattle in December. Look for a single and hopefully a new video this winter. Stay Tuned.

TBRs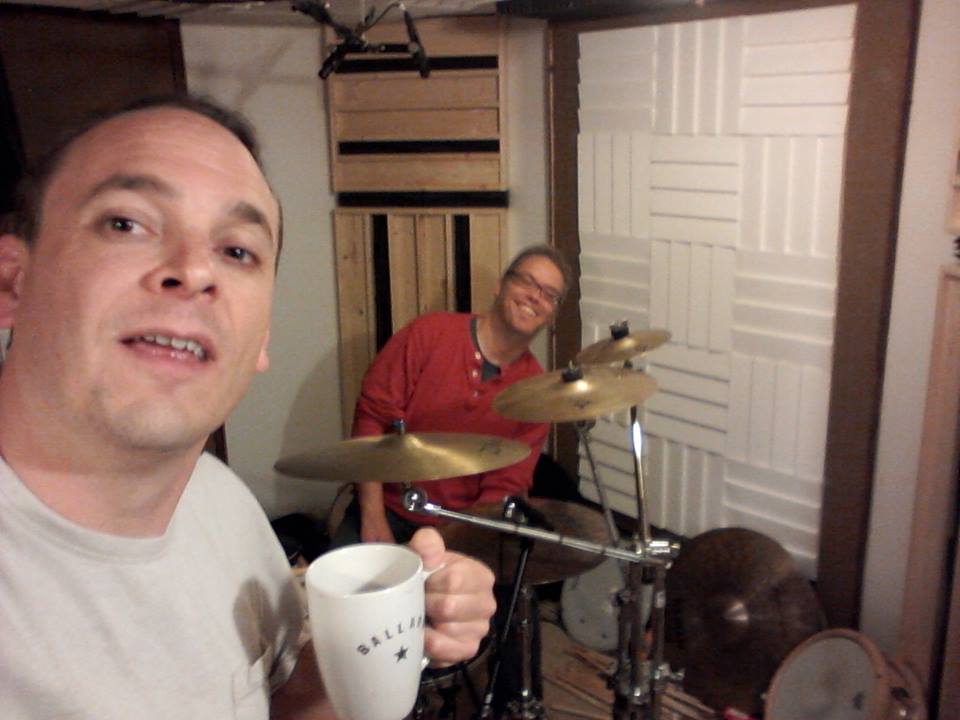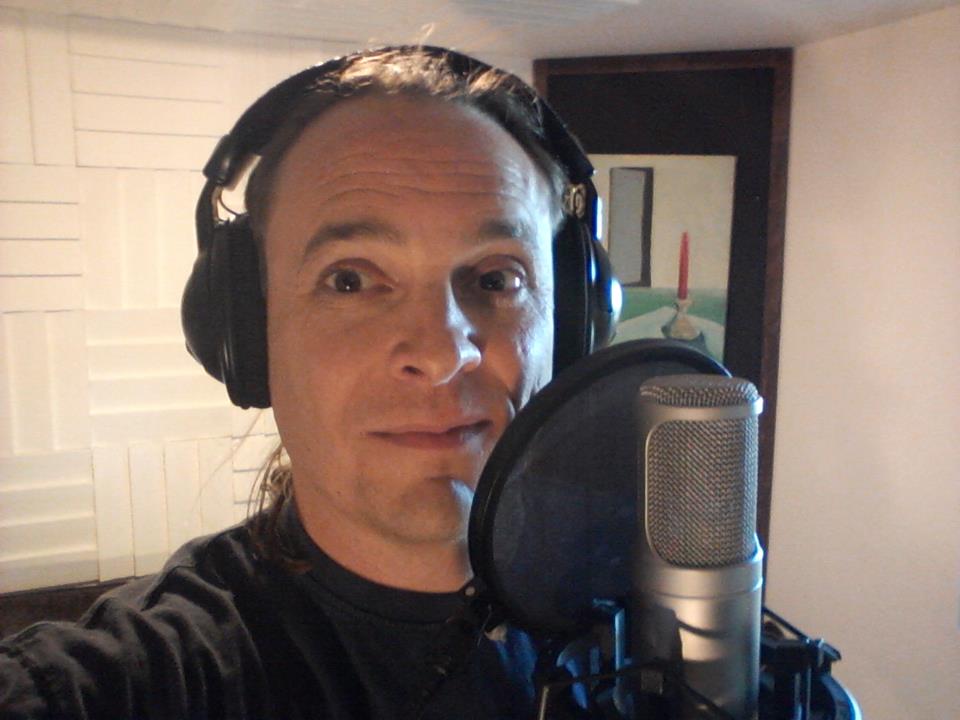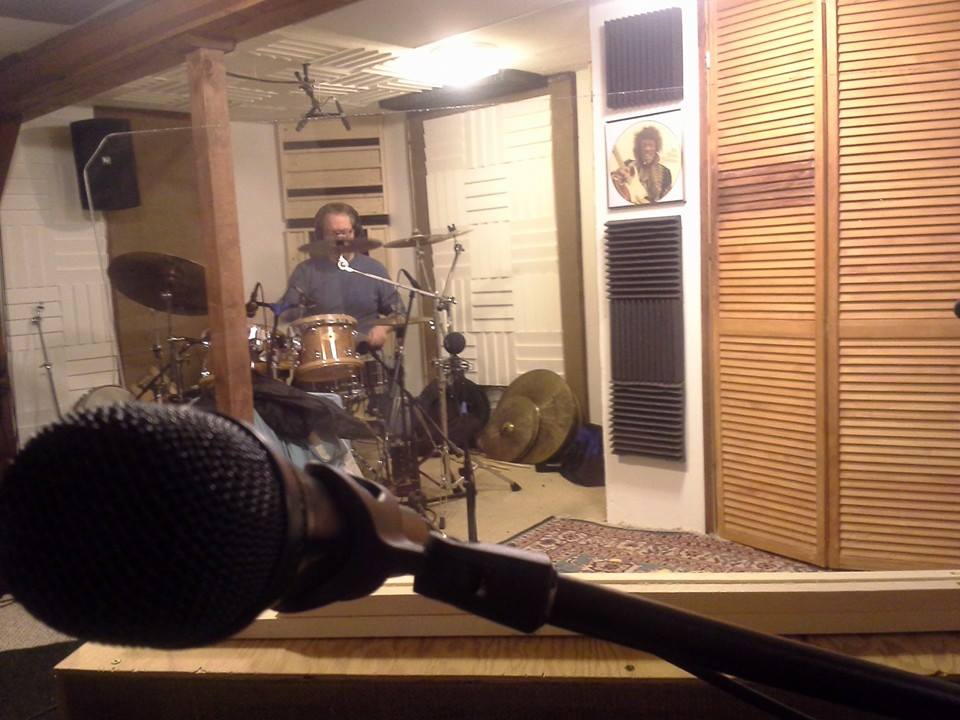 Monday, September 15th, 2014 8:50 AM PST
Alba gu bràth - Scotland forever!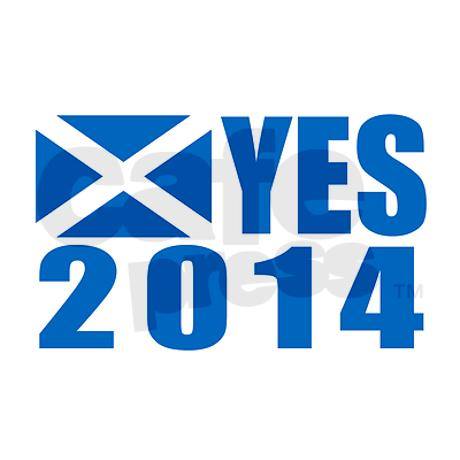 Wednesday, July 19th, 2014 12:50 PM PST
New YouTube Channel Trailer!
Wednesday, July 2nd, 2014 2:50 PM PST
For Club and Country #USMNT #USSOCCER Proud.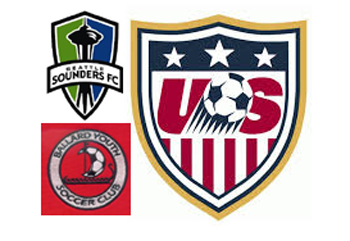 Friday, June 6th, 2014 09:00 AM PDT
http://www.nodepression.com/interview/seattle-rockers-bitter-roots
Q: How would you say the Bitter Roots have evolved creatively over the years?
A: The songwriting philosophy for the Bitter Roots has stayed pretty consistent. I have a pair of Guild jumbo body acoustic guitars that I have written all the songs on. The overriding principal has always been can I break this song down to just me singing and playing on this guitar and still have it come off as something interesting. I am always trying to balance my hard aggressive rock tendencies with the prettier bits. Chiaroscuro, the light and the dark.
Thursday May 22nd, 2014 12:01AM PDT
Family Ties - World Premier Video Release
Hello,
For Memorial Day, In loving memory of all those friends and family lost, especially those to the wiles of addiction. We have a new video for our song Family Ties off our latest album Chiaroscuro.

Family Ties:
Jeff Stetson - Vocals, Guitars
Ben Koostra - Drums and Bass
Floyd Reitsma - Mix and Master
Ricky Pharoe - Video Direction, Film and Edits

Starring Kate Bergstrom and Liam Stetson, filmed in and around the Ballard neighborhood of Seattle.

We are currently in the studio working on our 4th album, for what should be a winter release, so stay tuned for more TBRs.




Tuesday February 11th, 2014 12:01AM PDT